All About
Laminate Flooring
Available to match any style, laminate will give you a versatile, durable flooring option perfect for any home.
Quality Laminate Flooring in Orange County, CA
BEST SELECTION OF LAMINATE FLOORING
At Fairmont Flooring, we carry a large variety of laminate flooring options, available in different colors, patterns, and designs, so you can find the one that best suits your home. Made to mimic the natural tones and textures of hardwood flooring, laminate will add style to your home but at a fraction of the cost. Available in styles ranging from contemporary to traditional, elegant to rustic, and more, we can help you find the perfect laminate for your home.
We look forward to helping you find floors for you.
We serve Orange County, CA including Mission Viejo, Trabuco Canyon, Rancho Santa Margarita, Laguna Hills, Laguna Niguel, Lake Forest, Dana Point, San Juan Capistrano, and San Clemente.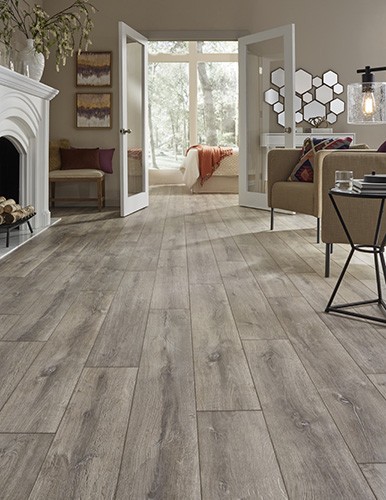 Versatile and Durable
Why choose laminate?
Laminate is not only a beautiful flooring option, but it is incredibly resilient. Laminate's ability to withstand everyday messes, spills, and wear and tear are why it has become a popular flooring option for busy households. Worry free, easy to clean, and low maintenance, laminate flooring will remain gorgeous in your home for many years with little care. Known for its ability to mimic the natural textures and tones of hardwood flooring, laminate will create an inviting and warm atmosphere but at a fraction of the cost of genuine wood. Laminate is also easier to install than other flooring types.
No matter your personal style, you'll love the look and resilience of laminate in your home.
Learn More
Types of Laminate
The type of laminate flooring you choose is ultimately up to your personal taste and your performance needs. You can choose from wood-look, tile-look, and water-resistant laminate flooring.
Wood-look laminate mirrors the tones and textures of genuine hardwood floors.
Tile-look laminate resembles the look of tile or stone floors.
Water-resistant laminate can withstand everyday spills without damaging your floors.