All About
Laminate CARE & MAINTENANCE
With the right care, your laminate floors will remain beautiful for many years.
HOW TO CARE FOR YOUR FLOORS
Keep Your New Laminate Looking And Feeling Its Best!
Make sure your floors remain as stunning as the day they were installed with our care and maintenance guide.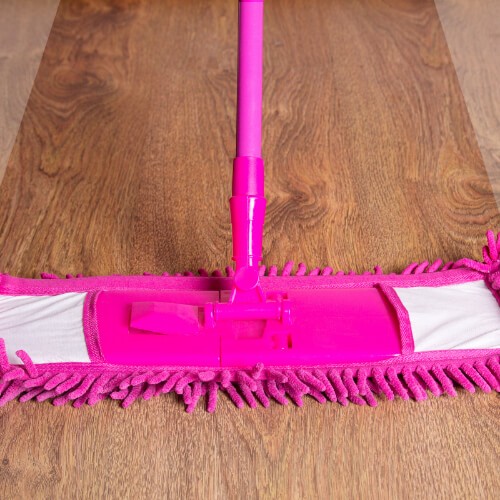 Daily care & maintenance
With the right care, your laminate floors will last for many years. Once you establish a routine, you'll find caring for your laminate flooring is easy.
Sweep your floors regularly to remove dirt and debris, how often depends on how much foot traffic your floors receive. You can also dry mop or damp mop your laminate floors. It is important not to let moisture collect on your laminate because that can cause damage. Consult your manufacturer's guide for cleaning products you can use without damaging your floors.
The best practice is to place doormats at entryways into your home to reduce the amount of debris and dirt tracked in.
Dealing With Laminate Spills & Stains
No matter how careful you are, spills are inevitable. Thankfully, cleaning spills off your laminate floors is simple. It is important to act quickly to avoid causing permanent damage to your floors. Using a clean cloth, simply wipe up any liquid spills. For solid spills, sweep the area. You can use a damp cloth to remove any residue, however be careful not to let moisture sit on your floors, which can cause them to bow or warp.
If a spill persists, use a product approved by your manufacturer.